Heifer International's 4th Annual
Feast in the Field
June 4, 2016 - Heifer Headquarters, Little Rock, Arkansas
Share an evening of local food and community spirit as we generate awareness and raise funds to support Heifer programs right here in Arkansas.
#BeyondHunger
Next: About Feast in the Field
Feast in the Field is an outdoor event held on the lawns of Heifer International headquarters, adjacent to the Clinton Presidential Center. The event will raise funds to help small farmers in Arkansas, and will be held rain or shine.
ENJOY a family-style dinner featuring local foods prepared by the Little Rock Marriott's own Heritage Grille Steak and Fin.
HEAR from distinguished speakers, Heifer project participants and special musical guests Donna Massey and Blue Eyed Soul, plus the music of Brian Nahlen.
COME dressed in all-white, dressy casual attire and support farmers in Arkansas.
Special Thanks to our 2015 Sponsors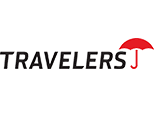 Help Farmers in Your Own Back Yard
The key to Heifer's work in the United States lies in the belief that small-scale farmers can feed their communities and revive our economy using the power of locally produced food.
Home to the most fertile soil on Earth, Arkansas has the potential for small-scale agricultural wealth amid widespread poverty. By supporting Heifer in Arkansas, you:
Empower small scale farmers by training them and connecting them to markets that sell healthy food.
Connect farmers with other growers throughout the state, creating cooperatives and mentoring relationships that improve farming methods and increase production.
Support the local food movement, keeping wealth within our community.
2015 Sponsors
Heritage Grille Steak and Fin in the lobby of the Marriot Hotel
Acxiom
Baptist Health
B 98.5 FM
KARK 4 News
Elaine Eubank & Alfred L. Williams
Charles & Susie Morgan and PrivacyStar
Riggs CAT
TCPrint Solutions
Windstream
Bank of America Merrill Lynch
Arkansas Craft Beer
Arkansas Electric
Bailey Family Foundation
Delta Dental of Arkansas
Genesis Datacom
Gill Ragon Owens Attorneys
Glazer's
Henry & Peggy Goodspeed, Jeremy Dade, Derek Cisne
JPMS Cox, PLLC & McGladrey LLP
Larsen's Leaves
Parrish Delivery Services
Rock Town Distillery
Tanarah Luxe Floral
Telecomp
The Guiterrez Group
Worldwide Express
Yaya's Euro Bistro
Entertainment Sponsors
BancorpSouth Insurance Services
Travelers Insurance Company
Thanks to Urban Food Loop for composting all organic materials. Special thanks to Mallory Brooks and David Bazzel for emceeing.
2015 Event Committee
Susan Altrui
Jill Bloom
Don Deaton
Karen Fetzer
Lorri Hambuchen
Cindy Lemley
Jennifer Owens
Gary Parrish
Kimara Randolph
Brooke Vines
Sharon Vogelpohl